Best Leadership Podcast In The Philippines: Leadership Stack
The podcast industry is still relatively in its incipient phase in the Philippines. Very few individuals have successfully tapped into the market and produced content that listeners actually want. Nevertheless, for those who have been able to achieve this uneasy feat, podcasting eventually became one of the most inventive and accessible ways of learning new information or staying on top of the latest trends. Sean Si's best leadership podcast in the Philippines is one of those few hidden gems that have not only broken out into the scene but also made learning about leadership fun.
Hailing from a leading entrepreneur, Leadership Stack aims to provide actionable insights for struggling entrepreneurs, business leaders, or the average individual looking to change career paths. Whatever it may be, Leadership Stack is the best leadership podcast in the Philippines that is hosted by entrepreneurs, for entrepreneurs. Read on to learn more.
Reasons To Listen To The Best Leadership Podcast In The Philippines
You may be thinking to yourself "Why should I listen to this podcast instead of the other ones?" We're here to tell you why. You have to understand that the thing that sets our best leadership podcast in the Philippines from what you may be already familiar with, is we always work upon these three pillars: Management by Objective, Hiring, Firing, and Building a Great Team, and last but not least, Saving Lives.
Our best leadership podcast in the Philippines is built to answer your most burning and pressing questions about leadership, finances, businesses, entrepreneurship, startups, and everything in between. Hosted by Sean Si who ushered in the new age of SEO in the country, the Leadership Stack podcast brings invaluable insights, time-tested business solutions, and effectively leading methods to its listeners. Only from us will you be able to meet and have your questions answered by not only Sean himself but also other business leaders and guests across the world.
Gain Insights To Run Your Business
All business owners have at least some knowledge of running their business. If you are one, this is exactly the reason why you're running a business in the first place. But ask yourself: Am I running my team in the most effective way possible? What am I missing? Sure you've been in the industry for quite some time, but always remember there are still business insights that you've yet to learn and practice in your company.
With the best leadership podcast in the Philippines, you'll have the chance of gaining new insights and fresh perspectives on how you can run your business. We invite over new guests in our podcast every week — entrepreneurs hailing from different corners of the globe to teach you in your entrepreneurial journey.
Learn From Experienced Professionals From Different Industries
The great thing about our best leadership podcast in the Philippines is that our guests belong to a wide variety of industries you can imagine. All of them are business magnates in their own right, which is why they always have valuable lessons to share with our listeners.
As the best business podcast in the Philippines, some of our leader-guests are part of consultancy groups that develop platforms for leaders, for example. Some run online magazine companies, food catering businesses, consultancy groups — you name it. All of them are leaders in their own right, managing their own sales consultancy or even a podcasting platform business.
Where else would you find a single avenue to engage, listen, and interact with all of these business leaders? Only through our best leadership podcast in the Philippines.
Understand How To Effectively Lead Your Team
At the core of our best leadership podcast in the Philippines, we always ensure that our listeners have something to take away from each episode. No matter which guess is speaking or whatever topic is being discussed, business owners and entrepreneurs alike will learn a thing or two about effective team-leading strategies.
In our Leadership Stack episodes, we take what you know to the next level and bring you intuitive perceptions. Just because you're a boss doesn't mean you're a leader. Just because you have employees, doesn't mean you have a team. Together with Sean Si and our highly experienced guests, we tackle all these nuances and more to provide you with concrete leadership methods you can execute for your own organization.
Find Solutions For Your Business Woes
Businesses nowadays face a number of extraordinary and unprecedented challenges. For leaders that are doing most of the legwork, these challenges may seem insurmountable and overwhelming.
You'd be glad to know that our guests for the best leadership podcast in the Philippines are ever ready to give you tailor-fit solutions that can help you improve your business. Just like you, they also faced these seemingly impossible challenges and learned from failures, successes, and obstacles.
From business uncertainties, financial management issues, performance monitoring, establishing a company culture, hiring the right people, or upscaling/downscaling your business — learn these only from the best leadership podcast in the Philippines.
Signs You Need To Start Listening To The Best Leadership Podcast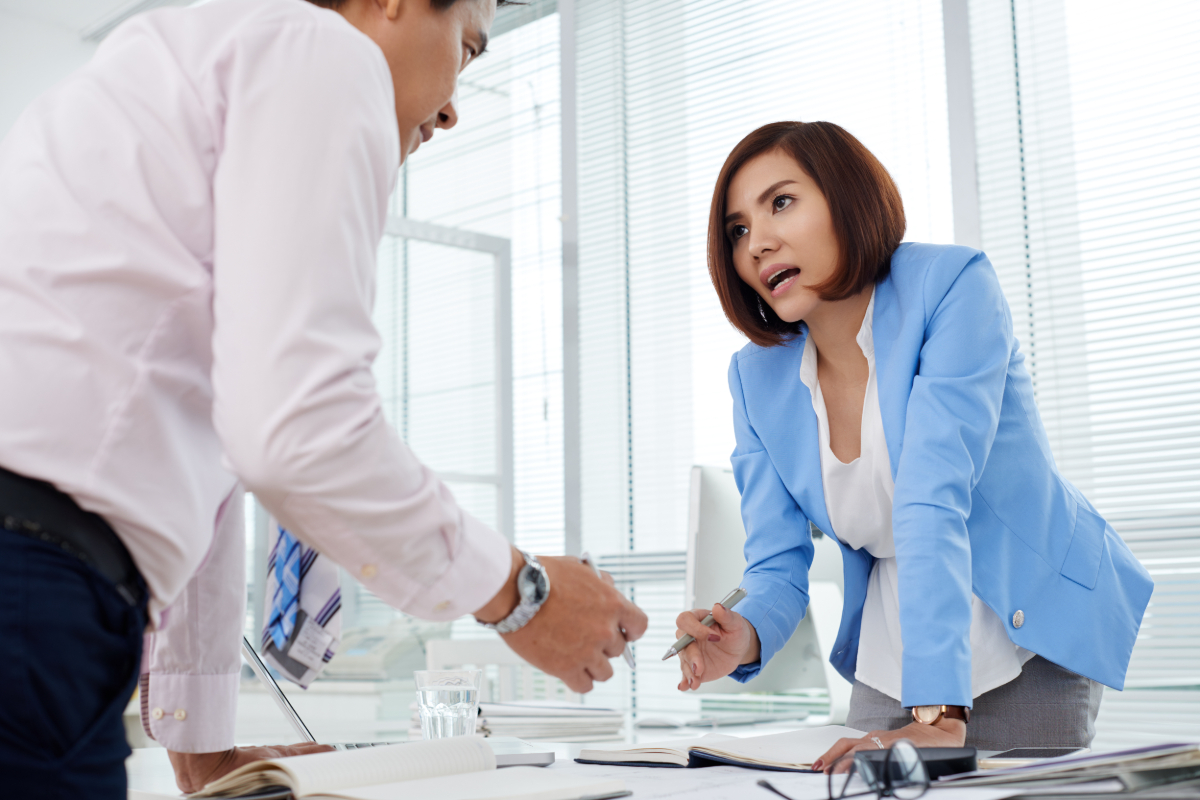 Imagine this — you're five years into your business but you've suddenly found yourself in a rut because of the pandemic situation. Clients are hesitant about hiring you. You've had to lay off people or implement a pay cut as a result of the limited cash flow. Debt is racking up and you have no clue about your business' cash break-even point.
Sound familiar? It may seem like an impossible scenario but this is actually a sad reality for many organizations. While letting go may only be the option, do you really just want to flush your years and decades of hard work down the toilet?
Take a deep breath. Take things slow and try not to make any drastic measures as of yet. Our best leadership podcast in the Philippines is prepared to help you out in any case that you encounter this and similar business situations.
Difficulty Running A Team During The Pandemic
The pandemic threw many businesses off the rails. Movement restrictions forced firms to adopt a remote work setup, keeping employees and employers alike safe. Moving to and from the physical office was no longer deemed feasible and many businesses have had to make adjustments with the way things were run.
There's a high chance that you're also experiencing the difficulties and implications of the situation above. This is especially true if you've had no clue about how to run a team remotely.
If your business fits this profile, then it's high time that you take a few minutes to listen to each of our episodes from the best leadership podcast in the Philippines. Our guests and host, like you, are going through these same challenges and trying to figure out efficient ways of navigating through them. Learn from food catering owners that have had to scale down and change their business models just to thrive. Hear the stories of a man who's had to completely manage and run his company while nursing back his health in a hospital room.
Think you have an extraordinary problem? The business solutions we provide through our best leadership stack podcast in the Philippines are just as extraordinary to help your business rise from the ashes.
Lost In Your Career Path
With everything that's already been said about our best leadership podcast in the Philippines, you don't have to be a businessman, businesswoman, manager, supervisor, or leader, or owner. Even the everyday individual will have something to take away from our podcast episodes.
If you feel lost in your career path and don't know the next step to take, hear from the wisdom of our guests and Sean Si himself. Every 8:00 PM on Thursdays, Sean takes questions posted on the Leadership Stack Community on Discord and answers them in his Leadership Stack Broadcast "Ask Me Anything" Live (AMA Live).
Simply send in your questions and our podcast will answer them live for the benefit of not just you, but also our other viewers who might be struggling with similar problems. Whether you're at a crossroads in your career, struggling with work — whatever it is, Sean provides answers that will bring you a renewed sense of enlightenment.
Employees Are Leaving
Are you finding it difficult to find new hires, much less retain talent? Instead of not knowing where to start and making ineffective changes to how you manage your human resource, hear first from what our digital marketing-savvy host has to say.
With our best leadership podcast in the Philippines, you're given a brand new pair of eyes to spot gaps in your hiring process and even business as a whole. Sean and our guests will shed light on these. You'll find that your business may not really offer much room for growth or your employees are unhappy about the way things are run.
As the best podcast for Filipino business owners, you'll learn more about the whats, hows, and why by tuning in every Thursday at 8 PM to our Ask Me Anything segment on Facebook Live.
Having Trouble With Finances
Money management is something that everyone, regardless of whether they're entrepreneurs or not, has trouble with. In fact, you're probably in a situation where you're unable to properly manage your finances to the point of wanting to just give up altogether on finding solutions for it.
Stop right there and take a step back. Our best leadership podcast in the Philippines can offer you new perspectives on money management. Aside from Sean Si, we also have recurring guests known to be giants in the financial consultancy sector.
Find familiar faces like Fitz Villafuerte, Marvin Germo, Randell Tiongson, Jayson Lo, and many more who will be able to provide sound financial advice and other insights to turn your fortunes around. Ease your worries. Listen to our best leadership podcast in the Philippines.
Start Listening To The Best Leadership Podcast In The Philippines: Leadership Stack!
The brainchild of entrepreneur and motivational speaker Sean Si, the Leadership Stack Podcast has been specifically made and developed by entrepreneurs, for entrepreneurs.
This is the one-stop shop-podcast for solutions to issues like failing business, poor revenue, lack of sales growth, disunited team, absence of company culture, dwindling passion, and many more. What better way to learn from both local and international entrepreneurs than by tuning into our podcast?
Start listening now to the best leadership podcast in the Philippines, Leadership Stack! We go live Thursdays at 8 PM to tackle your burning business and entrepreneur-related questions.
You're also invited to tune in every Tuesday until Friday for our LS Podcast where we invite local and international business magnates who share their experiences and learnings to our audience. The journey to becoming a better and effective leader starts now with the best leadership podcast in the Philippines.