Best Business Podcast In The Philippines: Leadership Stack
If you want your business to thrive, listening to the best business podcast in the Philippines can help you effectively learn about every aspect of entrepreneurship from veteran business leaders and CEOs. Every talk will include lessons about the blood, sweat, and tears involved in running a business and the best time-tested tips for combatting entrepreneurial pitfalls.
Learn about what it takes to be a successful entrepreneur by listening to the best business podcast in the Philippines — Leadership Stack. Spearheaded by Sean Si, CEO and founder of SEO-Hacker, Qeryz, and WorkPlays, the aim of the Leadership Stack is to help future business leaders become the best that they can be!
Why Should Every Entrepreneur Listen To The Best Business Podcast In The Philippines?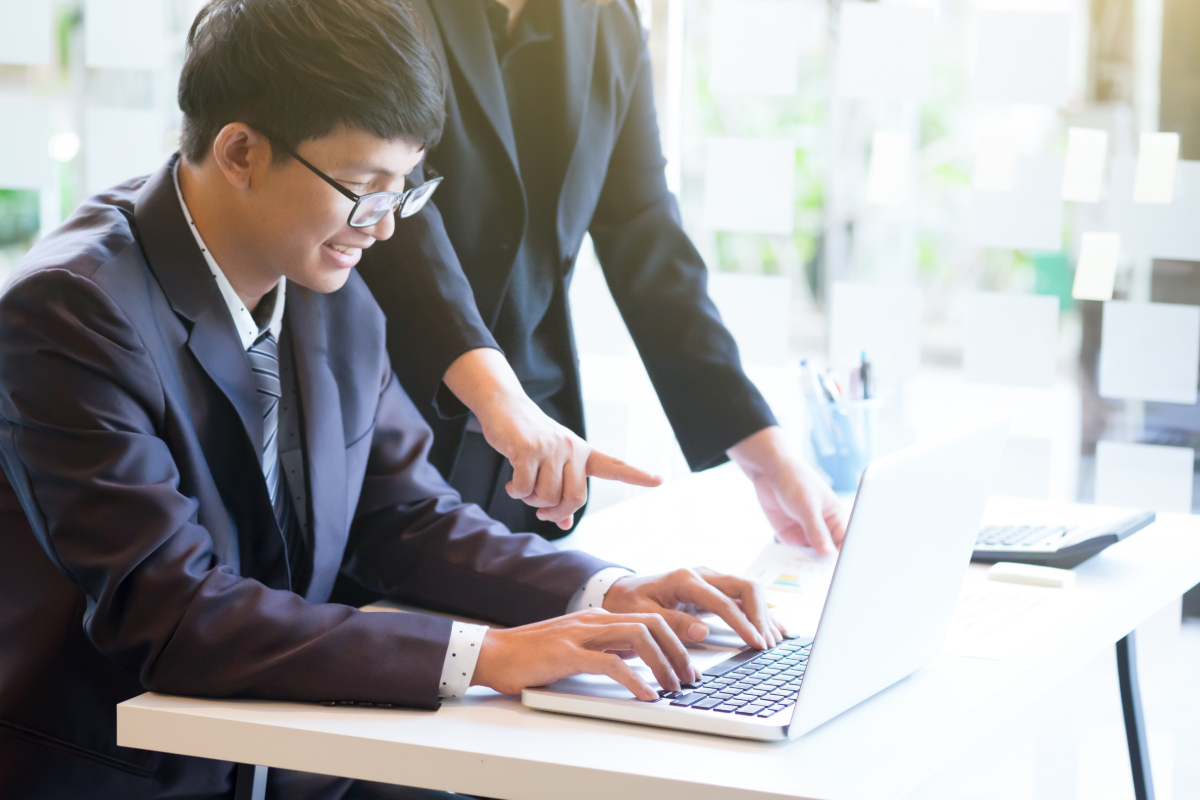 Everyone wants to be a successful business owner, but not everyone understands exactly what it takes to be one. Ask anyone at the top of the entrepreneurial field and how they reached success. Chances are, you'll receive overlapping answers about hard work and continual learning. This is where the role of the Leadership Stack as the best business podcast in the Philippines comes into the picture.
Every podcast episode offers distinct lessons for business owners, making it easier to absorb valuable insight and keep up with the latest trends in the entrepreneurial setting.
You Get Access To Valuable Insights From Veteran Business Leaders
If you're not convinced yet that you need to listen to the best business podcast in the Philippines, here's one of the top reasons — it helps you gain access to valuable insights from veteran business leaders and grow your business in ways you've never realized.
To remain competitive in this fast-paced market, you are required to constantly learn the ins and outs of doing business along with the rising trends. Listening to the best business podcast in the Philippines equips you with every knowledge you need — whether from small business owners or corporate giants.
The Leadership Stack is the best business leadership podcast in the Philippines that invites numerous leadership and management experts to share what they know. The result is a breadth of podcast episodes that offer insight into diverse areas of business that are relevant to how you operate and succeed.
The discussions can vary from broad topics, like how to grow your business, to specific and targeted episodes, like how to integrate a remote work setup or how to build a winning sales team.
It does not matter whether you are aspiring to build a startup or you are already managing a big team. There are valuable insights from the top Filipino business podcasts available right now that can skyrocket your business to success.
Dedication To Fostering The Future Entrepreneurial Leaders Of The Country
If you ask the biggest names in business how they got to where they are now, they would have at least one story where a single person gave them advice that led to their entrepreneurial success. There's no doubt that the best business podcast in the Philippines works in the same way.
We here at Leadership Stack understand today's importance of building good leaders that know what their team wants, knows how to manage their team well, and can propel everyone to the top. If you want to be that kind of leader, then we are more than capable of providing you with all the knowledge to become one!
The speakers we invite are already successful in their respective fields and we all share a passion for helping other entrepreneurs and making a positive change in the entrepreneurial scene. You can tune in on some of our episodes to hear the tips from local and international business leaders themselves such as:
Marvin Germo – a highly sought after stock market trader, best-selling author, international keynote speaker, and personal financial consultant
Juan Carlo del Rosario – Juan Carlo The Caterer, Inc.
Jayson Lo – a Filipino motivational speaker, author, and entrepreneur
Jason Treu – an entrepreneur who previously worked for marketing leadership positions in Silicon Valley with influential leaders like Steve Jobs, Reed Hastings, Mark Cuban, Mark Hurd, and many more!
Podcasts Are Easy To Fit Into Schedules
The value of time for business owners cannot be overlooked. Most also agree there simply isn't enough of it to accomplish all the tasks for managing a business. However, many are aware that staying ahead in the market requires continuous learning as well.
Fortunately, the best podcast for Filipino business owners lets you tune in no matter where you are or what you're doing. This medium's biggest benefit is that it fits easily into your schedule — ideal for entrepreneurs who are busy boosting their operations and balancing their personal life at the same time. You can listen to the Leadership Stack podcast during your commute while waiting in line, doing errands at home, or while you are doing routine business tasks.
Expands Your Skillset Through Leadership and Management Masterclasses
The creation of the best business podcast in the Philippines stemmed from the desire to help the entrepreneurial leaders of tomorrow.
For this reason, Leadership Stack goes beyond providing insightful tips. With us, you can expand your skillset through the different masterclasses offered. Discover how with the "Applied Leadership", "Management by Objective", "Hiring, Firing, and Building a Great Team", and "Saving Lives" intensive masterclasses.
Tune In To The Best Business Podcast In The Philippines: Leadership Stack
If you're looking for the best business podcast in the Philippines, look no further with Leadership Stack. Learn the most valuable business advice to boost your business by tuning in to our episodes.
To get started, click here to check our recorded podcasts. We also hold the Leadership Stack Broadcast – Ask Me Anything (AMA) Live every 8 pm on Thursdays and the Leadership Stack Podcast with guests every Tuesdays to Friday at 6 pm. You can check out our Facebook page, Youtube channel, Spotify, or Leadership Stack Community discord channel for your listening convenience.