---
You may also follow us on Spotify
Why Add More Value For Clients During The Pandemic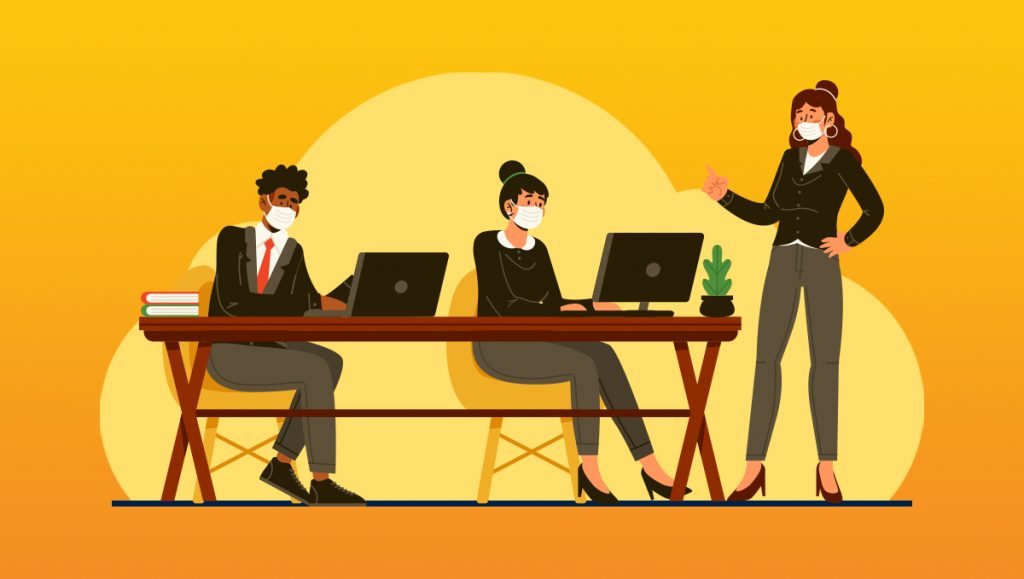 Sean: From Mitch, what can you say about the community pantries that have sprouted one after another?
JC: The one I saw online, it's something like, there's a table in this village. And they're going to place eggs. They're going to place vegetables. They're going to please instant coffee, canned goods, and so on.  And then people will go to that area and then they can get anything for free. It says, you get based on what you need. Something like that. And then you give based on what you can give.
So it's like a social community service type of thing. That's a great thing to happen. For me, I'm very happy to our people who can give and who are willing to give during these very challenging times. I mean, the worst thing that could happen is that people get so hard up with their income and they start stealing. Right? The fact that we still have people who are giving right now, I mean, I think you're going to be blessed ten or a thousand times more by God.
And as to what Vico said, there are lots who complain about these community pantries. I don't understand why people would complain. But there were people saying, why do we need a permit for this? Anyway, he was also promoting community parties. I think they're awesome. I think there's no harm in doing that. Anything to help people during these times is a good thing.
Sean: The permit is too much. It's being human, you know. We help each other out. We're human beings.
JC: I think we don't need a permit to help other people.
Sean: Politics can sometimes really get in the way of humanity. In what other ways can people or businesses use social media or digital marketing for social good?
JC: We just launched a campaign although this isn't really related. With our 25th anniversary we have a bride who won, actually unfortunately, her wedding got postponed. It was supposed to happen last April.  We gave away P250,000 worth of catering services to that client. And because when we reminisce and look back at our 25 years, we realized that all this celebration, all the things that we've accomplished, it's not just about us. It's about all the people, all about the dream events we were able to make a reality. And we want to turn more wedding events into reality.
I can't probably recover the ROI, honestly, with this campaign in terms of the number of leads that I generated from that. We're going to do this because we realized that it's really, we want to, we need to give back to the people who supported us for this long. And somehow it will build equity for our company. That's it. That's how we did it in our way. I don't know the returns yet. I don't know if it's going to be worth it, honestly, in terms of marketing ROI because we're still going to do it.
But yeah, we awarded that for them. And during this pandemic, I also learned from other wedding suppliers who have been talking to us, they've been saying that it's like Juan Carlo wasn't affected by the pandemic at all. That we're still so aggressive. We're still doing good things for other people, like what I told earlier about the 25th anniversary. Which we could have easily, like we're in the middle of a pandemic, I could just say to not spend huge amounts of money.
But we wanted to be in the minds of our clients. We wanted them to know the good that we're doing to give them a thanks, a thank you back. It may not be this year or even next year, but eventually the equity that we built, we're going to get that back.
Sean: I'm sure you will. You did a lot of good to a lot of people during the pandemic. God will not forget that.
So Mitch is asking, can you tell us the story of how your family decided to give that away?
JC: We planned this campaign before the pandemic happened. So it was already in the books, it has a budget already. And this is something that we really wanted to do. So the way that the promo worked was people had to, for every booking that they give and for every P25,000 purchase that they had, they get a raffle entry for that. So it was also to generate marketing leads. But it was also a way to give back to those clients who support Juan Carlo. And to be honest, the budget was planned way before. We started it during November, until February, I think that promo run. So November was the height of the pandemic, right? I can just say, let's cancel the promo.
But we remember all of the houses where we started. Right? All of the things we had to go through to get to where we are today. And same with my parents, they've instilled that type of generosity. They're very generous with our people. They're very generous with their friends and their family and it will come back to them. They have a mindset like that. And honestly, even with their family, if my grandfather or my grandmother is sick, they will take care of that. You know they always say that when you give, God will bless you. That's true. As in, that's what my father would always tell me.
So we thought if we're still going to continue this. We decided to go for it because we think that God will give us more. And it's just that God's blessings are just wow.
Sean: As for me, I hundred percent believe in that. The harder it is to give, the more that God will credit it to you. Right? It's in the Bible. The story of the widow who dropped two copper coins. Then Jesus said, that widow gave more than any of the other people in the temple, because she gave out of her poverty, all she had to live on. So just wow. You know, that story struck me. You know, in, in the harder times that's, and I feel like I'm being prodded to give by God. That's really what counts. So I 100% believe in that.
So Patrick asks, are there things that you did during the pandemic that you integrated it in your business, paid off really well, and you are going to adapt them even after the pandemic ends?
JC: One of the things is to keep the main thing, the main thing. To focus, really focus, really do hyper focus because we really used to do that. We had a lot of opportunities to be canteen concessionaires. And we're canteen concessionaires for like JG Summit, Nestle, Shell, and Caltex. We were the ones in the CALABARZON area to handle them. We focused on catering. But now what I really learned is to be ultra-hyper focused. That's what is needed.  Like, for example, our sales people, they really focused on the key accounts that really worked. The ones that they know, they attacked it from there.
As for me, I had to focus on what aspect of the business was the most important. At that time it's sales. It's really sales. So I was working with them day in, day out and I would be with them. And we cast a wider net, a much wider net. If before we were accredited with 200 menus, I think during the pandemic it was 400 menus. It was like that, it doubled down. If before, these are the key accounts that you've reached, you had twenty good accounts, I want you to have a hundred good accounts. Because if these people that you've reached and there's a smaller chance of booking, you need a bigger amount of people coming in to convert more leads.
We really expanded the network. We really focused on, for me, what I did is to really focus on where I'm needed. It's like, I'll focus on my strengths which is sales and that's where I fought. Then we stuck to our core. We didn't deviate from our core. We stayed there. If you focus and you just give everything you have to that part of the business to where you are known, that really is the main thing that allowed us to thrive during the pandemic.
So I know it's a small thing, focus. I mean, remember who you are. I mean, people forget that. Sometimes they think it's just a little thing, they'd be like, you should expand to this, expand to that, expand to this. But people don't know you yet. It takes so much time. It took us 25 years to be able to have this type of network. It's going to take us so many years if we're going to focus on food to-go, for example, Juan Carlo to-go. Yes, it helped us. It gave our people jobs. But that's not what's going to bring back our business. It's catering.
So we focused on how we can add value to our clients. Okay, so let's do this. In order to reach the total order value that we need, the contract price, let's offer it, let's add more value. Let's show even more beautiful plated dishes. Let's show them unique safety protocols so their family and friends will feel safe. That life is still worth celebrating. So we focused and we hit that. And that's what really worked.
Sean: And bro, I just want to add to that. This is exactly why I tell people who ask me, Sean, how do you become more competitive in price? I keep telling people don't be more competitive in price by downsizing your price points. Add more value so that you can keep your price point or even upgrade it. Don't fight the losing game of becoming the cheaper supplier, because that is a vicious cycle.
Everyone's playing that game. And sooner and later, the quality will suffer. Where are you going to get the profits? You're going to just turn the output into crappier and crappier stuff, you know, service. And the whole industry suffers. When that happens, people will stop getting your industry. They're going to stop just wanting your industry. And you're just going to run out of business.
So add more value instead of making your packages cheaper. I completely agree with that.
So brother, thank you for your wisdom. Thank you so much for all of you tuned in. I really appreciate you guys. And thanks JC for being here and thank you everyone. God bless you. Take care.
JC: Thank you so much, everybody. Thank you!
---
Juan Carlo on Social Media:
Facebook: https://www.facebook.com/juancarlocaterer/
Website: https://juancarlo.ph/catering-history/
To learn more about entrepreneurship, leadership & management, you can follow us on:
Facebook: https://www.facebook.com/leadershipstack/
TikTok: https://www.tiktok.com/@leadershipstack?lang=en
Youtube: https://www.youtube.com/leadershipstack
Listen on Spotify: https://leadershipstack.com/spotify
Join our community and ask questions here: https://from.sean.si/discord/
Sean Si on Social Media:
LinkedIn: https://www.linkedin.com/in/seansi
Facebook: https://www.facebook.com/seansi.speaks/
Websites:
SEO Hacker: https://seo-hacker.com
SEO Services: https://seohacker.services
Sean Si: https://sean.si/
Enroll now in Sean Si's Masterclass:
https://sean.si/masterclass/
Support Sean Si's work by becoming a patron:
https://www.patreon.com/seansi
Where Sean Si invests and make his money work for him:
https://leadme.ph/growinvest
Check out Sean's new project: Aquascape Philippines
https://aquascape.ph