Subscribe to Our Youtube Channel
Follow us on Spotify
The (Show) Business Lessons Maricar Reyes Poon Learned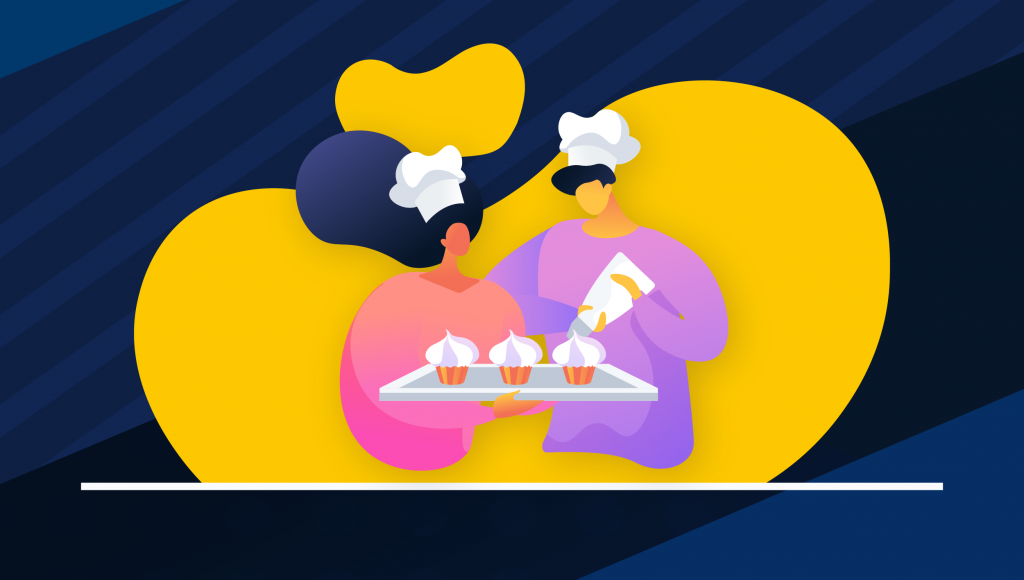 Sean: Hey guys, welcome back to the show! It's me again, your host, Sean Si, AKA Mr. CEO at 22. And for today we have a special impromptu guest, Miss Maricar Reyes.
Maricar: Super, super impromptu. But yeah, happy to be here.
Sean: We figured that since we have her here right now, and she's extremely rare in the South, where we work, we wanted to get to know her insights.
And as we always want to achieve with you guys or audience, we want to learn about leadership, entrepreneurship, and management. So let's jump off with the first question. Game?
Maricar:  Go!
Sean: So Maricar, you had a phenomenal acting career. What made you think about that and say, "You know what? I'm just going to start a business."?
Maricar:  It was the stability of the career itself. Because even if it's not really talked about, but if you ask the real higher ups of showbiz, actors and actresses in front of the camera, they come and go. Unless you're one of the lucky ones who really became a Superstar, and been ingrained into the culture. Generally, it's not very stable.
A really big boss told me that. In my first month in showbiz, he said, "Each project that you get, treat it as your last because you don't know when your next show is going to be. You don't know if your show will do well."
Sean: Yeah.
Maricar: I started in 2009. So four years of being an actress, and then I just got married with Richard, who also has a very good business sense.
And then that's when we started to feel that after a year of marriage, we have to start something together that's more stable moving forward. So now, while we're still young, let's start building it so that when we do get old, it's already running and stable.
Sean: Yeah. So you have that now in your mind, here comes the next challenge. What business?
Maricar:  It was a no-brainer for food. It's food because that is Richard's specialty. He cooked in his dad's kitchen for like six years. And then their family is really about food. They had Mr. Poon, his dad's restaurant for so many years.
Sean: Yes.
Maricar: He's knowledgeable when it comes to food and he really has the talent for it. Even when we were dating, he would always fix the sauce. If we go to a restaurant and the food is not that okay, he tends to ask for soy sauce, sugar, or whatever, and then he'd fix it right there on the table and he's like, "Wow, okay, that's better."
So he really has a talent for that. So definitely we were going to food. The toss up was he wanted beef noodles. Our business partner and I, the two of us, the two girls, wanted a cake business.
Sean: Right.
Maricar: I like cakes. Not for any particular reason, I just like it. I'm not even a professional baker. After much discussion, he gave in because two voted for a cake business. So two against one.
Sean: Yeah.
Maricar: And I started the YouTube channel, then trial and error plus Richard's gift for fixing stuff. I bake something, I bake a common chocolate cake recipe. Then he'd analyze the recipe and say, "Oh, change this, put this, increase this, decrease that." He's so good.
I'm the front, but a really huge reason why our food tastes good is because he's tweaking it.
Sean: Yeah. Good. Good. And I love it. Every year, thank you, you gave it to me for my birthday. Appreciate that.
Maricar: Much welcome. Much, much. Welcome.
Sean: Now, a lot of entrepreneurs would start off, "Okay, here's the business I want to get into. We got the product, how about the pricing?" How did you figure out your pricing model?
Maricar:  We gave it to friends who also have their own businesses, who are kind of our target market also. And then we asked them, are you willing to pay this much for it? How much are you willing to pay for it?
So we really did our research. We also asked people who are foodies, entrepreneurs, and you know, people who generally have the same experience as ours. We sent it out and got the consensus.
We also bought top 10 chocolate cakes in Metro Manila, and then we compared it to our own. And then we also asked people who would be brutally honest with us.
And there was even one time at the early stages of our cake development, that person compared it to a big common bakery that sells not very expensive cakes. And then she was like, "Honestly, it's on the same level as – it's okay."
I was hurt, but that feedback is what helped us improve the cake more to what it is today. So that's good too.
Sean: Right! So what made you now decide, because we're working on the website right now and I could see you have an expanded list of food items now that you're willing to sell.  What made you decide that, "You know, what? We should do more than the cakes and pastries."?
Maricar: I'm not so sure. It was like a combination of factors. My business partner, Richard, and I were talking about how we wanted to create a new product. And partially, a lot of the cakes that we wanted to release are still not perfect. But we really felt like there's a demand or a need for a new one.
And Richard is really good with food, so he started playing around with food items – noodles and things – because we also saw that Pinoys like to eat together. They like noodles. It's a comfort food.
And I'm not sure if this is like – maybe this is from God because the development of the food was going so much faster. We were having less problems. It was, you know, in a span of just like one or two months, I think we have already developed three food items.
So we were like, "Okay, this is the sign to not put our focus just on cakes, we'll try these food items instead."
And so far, it worked because people would get food and then, "Oh, you have desserts again? Okay, let's get the dessert also." So it's easier, they just get it from one place.
Sean: Nice. And so was he able to finally do the beef noodles?
Maricar:  Yes. Finally! Actually it's amazing. After seven years, he got his wish. Yeah, he had a seven year wait. Yeah, finally.
Sean: So from your acting career, and I'm sure you've learned a lot from your experience there on, let's talk about leading yourself. In the pre-show, we talked about leadership and you gave me some comments
Now, you always thought leadership was about having followers or having people who you can delegate tasks to.
Maricar: Yeah. Yeah.
Sean:  Whereas leadership, when you think about it, the first person you really need to lead is yourself. Even that, not a lot of people get it right. And so from an actress, I'm sure you've learned some leadership principles there. What are some of those that you practice now, especially in this business that you have?
Maricar: Well, at least how I work in the acting industry, you just have to mind yourself. I mean, what I really learned from showbiz is dealing with people, but maybe I wouldn't frame it in my mind that I'm a leader.
Maybe if I look at it now, in your context, maybe I led by example because I tried to be on time. You deliver more than what's required of you. If they give you a character, you really go deep, you know, you do the work. And I think, hopefully, that I led by example at that time.
But if you ask me, when I was  acting, am I leading? Not really. Because it's just me. You just think of yourself, your clothes, your character. And then everybody does everything for you. The setup is made. Somebody does your makeup.
Actually it was a shock. When I came into business and suddenly we had staff, we had business partners. You really are tested on your leadership. Not only by example.
Sean: Yes.
Maricar: So it took a while. It took a while for me to get used to it. But I think the same basic principle holds true that you lead by example. If you're on time, eventually your staff will also be on time.
Sean: Yes.
Maricar: If you are a hot head, it will also affect your staff. So whoever the leader is on top, whoever, you know, whatever characteristics you have, it will eventually bleed out into your business.
[00:08:29]
Sean: Right! Okay. Now I'm wondering. And maybe you're not on this stage yet. I'm not sure yet. But culture is a very big, important facet in building a team. So I'll give you some context.
When I was starting out SEO Hacker, I would hire people who are the same age as me. I started out at 22 years old so everyone was young. And I would go out pitching to clients or fixing problems of current clients.
Sean:  So the culture in the office kind of grew on its own and it mutated into such a creature that I wasn't familiar with anymore.
The first few years of SEO Hacker is totally chaotic. I have to really deal with, I would say, a rogue culture. It's a rogue culture. And we had to refresh the roster, the team at least three times.
Now we're very intentional with the culture.And we actually have our team memorize our core values and recite what it means every week. So I'm wondering what culture do you envision having with this business that you now have?
Maricar: That is actually something that Richard is very passionate about. That's what I admire from him because I never saw myself as a leader, so I don't really think about these things.
It shocked me that he said, "You know, this is the culture that I want to bring." He's really an honesty and excellence kind of guy, so that's the culture that he really tries to enforce in our business.
He also encourages the same thing. He talks to the staff, he says that, "You know, there is no right adjustment if you don't tell the truth." So if you don't like the cooking, because sometimes he cooks for the staff. "If you feel like it's salty, don't think that I'd be hurt. Because how will you expect me to change if you don't tell me?" Things like that.
Actually there are these lines that he says when there's a new staff. He's like, "You'd get scolded the more you pretend." He really develops the culture of honesty and excellence also.
If somebody goes above and beyond the required, you know, activity, the task, he really will publicly praise that person to encourage the behavior. It's amazing.
I can't really say that the culture is because of me, because I also learned that culture from him. So I'm really blessed that he's around.
Sean: Yeah. Good. Good. Okay. What do you think would be the factors? You're seven years now in business. You have now graduated from the start up stage – first five years. What would you think are the possibilities or the possible factors where the business would fail?
Maricar: Top of mind, I would say our biggest challenge is distribution. Because there are a lot of other areas in the country that want our cakes or our food. Because of social media, the reach is so wide. Yeah. And thank you Lord, for the following that I have. But it doesn't help. We can't get the products to them and we are actually relying on third party logistics providers to get it to customers.
We've been really thinking about that question for a very long time. How will the distribution be? Even to like Batangas. There's one product that we can't bring to Batangas because it's very fragile. I mean, it's very delicate, but there's a big demand for it.
So there are things like that. We want to focus our energies on that but then there are also other aspects of the business. Plus, we're not just entrepreneurs, we also have our own social media, our own content. Then we have Richard singing.
So I guess time management as well. That's also something we can work on. How to prioritize the attention? Prioritizing. That's top of mind.
Sean: So Maricar, to people who are at the startup stage, you just graduated, one year to five years into their business, what would be an encouragement from you to them?
Maricar: If you make mistakes, those are really diamond learning opportunities. And I said the longer you stay with your business partners, if you're working with somebody, the more the weaknesses will show.
Just learn to put the right person in the right seat. Because like for me, I thought I was good at math. I'm not. So they took me out of that. So that's okay. I mean, it took a while for me to, because I'm a doctor, so I felt like I also have the skills.
But compared to somebody else on the team who is not an advanced degree, give that position to that person because that person excels there. So it took a little bit of pride chewing.
But once I accepted it, that okay, these are my weaknesses. From there, we got a lot more breathing room. Things got a lot better, a lot faster.
Sean: Oh, that's good.
Maricar: So it's great.  Getting the right people on the right seats.
Sean: If people want to get in touch with you, want to know more about you, where are the best places to do that?
Maricar: Well you can go to maricarreyes.com. Also, Richard and I have relationshipmatters.ph. We also have Facebook and Instagram as well. So just look for me, Maricar Reyes-Poon on Instagram and Facebook and YouTube.
Sean: We got your book right here. And this has come out, right?
Maricar:  Yes, last September 30. It's already out.
Sean: What's it about?
Maricar: Technically, it's about overcoming online shame. But I would like to think of it as a blueprint for somebody who's lost and hopeless. We learn from examples. So I told my story in the hopes that it will give somebody an idea on how to overcome their own difficulties.
Sean: Yeah. And it's fully colored, right?
Maricar: Yes. There's a lot of pictures. So if you're a lazy reader, there's a lot of pictures and the font is huge.
 Sean: Yeah, actually. Very nice.
Maricar:  A lot of people tell us it's an easy read and a lot of people have finished it in one sitting.
Sean: Wow!
Maricar:  And in the back, there's like a workbook, if you're that kind of person. You know, if you're like an introspective kind of person, each chapter has questions in it.
Sean: There you go.
Maricar: So you can answer if you want to think about it.
Sean: Yeah, they can reflect on it. That's amazing.
Maricar: Yeah! Things like that.
Sean: So where to buy it?
Maricar:  Maricarreyes.com. So it's very easy.
Sean: Get your copy today. And make sure you finish the worksheets also so that you know what you got out of the book. Alright! Thanks Maricar for being here on the show.
Maricar:  Very much welcome.
Sean: Appreciate it and we are better for it.
Maricar: Thank you for having me.
Sean: Thank you!
Follow Maricar Reyes-Poon on Social Media:
Follow Leadership Stack on Social Media:
Enroll now in Sean Si's Masterclass:
Support Sean Si's work:
Where Sean Si invests:
Check out Sean's new project:
Join our community and ask questions here: