---
You may also follow us on Spotify
Tactics For Successful Business Negotiations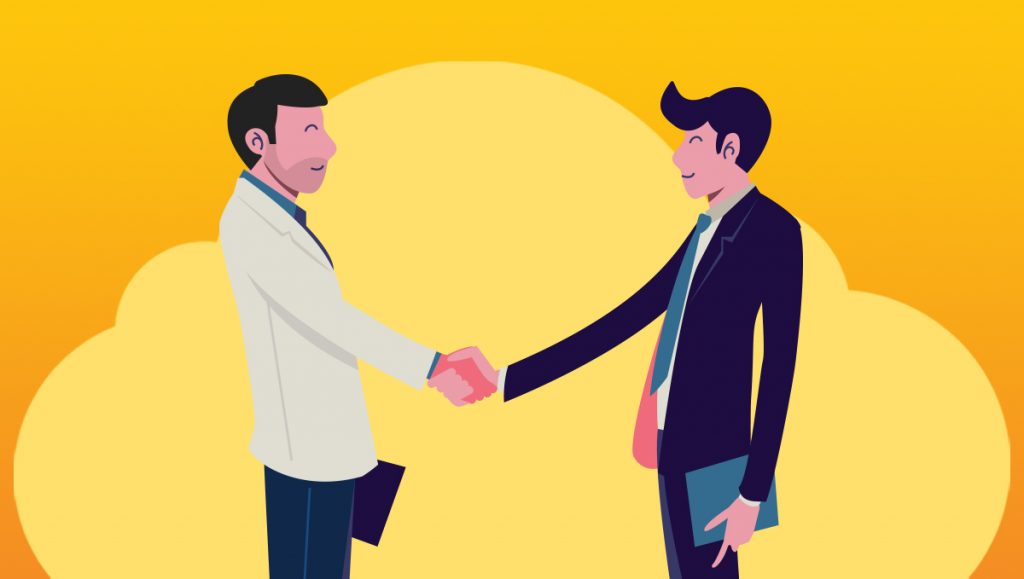 Sean: For tonight, I do have a very special guest for all of you. Why is he special? It's because he's one of the guys that I look up to. Being able to survive the pandemic is already tough enough, but being able to survive it in one of the industries that are one of the most badly hit industries, that's an incredible feat.
I'm grateful to be one of his suppliers, partners in the business. His name is Juan Carlos Del Rosario, and I am most happy to be called his friend. JC, welcome to the show tonight. Thanks for being here.
And the first question is going to be from Mitch. Mitch asks, what was it like growing up with parents who are both in the food industry? What were the values instilled to you growing up that made you embrace the family business?
JC: Growing up with parents that are both in the food industry, actually, my dad by profession is an engineer, by occupation. And my mom, by occupation, is a medical technologist. So from them, I learned that this business is really about their passion. Because it's something that through all the hardships they've been through, through the years, they will not be able to overcome it if they don't love what they are doing. And you can see it in how they've built this company to where we are today. You can see it in how, even at their age, they're very hands on. They still continue to do every aspect of the business and they can't be deceived. And maybe, they didn't study, it took to be a medical technologist and to be an engineer to learn all of these things.
One of the things that I learned is it really needs to be successful in something you need to love what you do. You need to have the passion for it, as cliché as it may sound. And also you can't rely on other people. You need to also learn. You need to learn how to do things on your own. I mean, I think a lot of entrepreneurs are like that. Before my dad would give any other role or train this person, he needs to know it first.  Because they've built this business from scratch. We come from very humble beginnings. They were the waiter. They were the banquet supervisor. My dad was the one who would go to the market, 4:00 AM in the morning to go to the market. They were the chef. They did everything.
So I think if there's one thing that they've instilled in me is that it's really the hard work. That you will be embarrassed because Sir Alex is so, he's so he's so passionate. I guess we won't be able to reach this type of, we've just turned 25 years. And my dad reached so many awards. He became the four-time president and three-time chairman of FCAP, the Food Caterers Association of the Philippines. He's the incumbent president of the Batangas wedding event professionals, all the celebrities, multinational companies, socialites, crème de la crème of the society.
The reason why he was able to reach all of those is because he really loves what he does. And he puts in the work every day. He works as if he's still the same small player when we started. That type of passion, that type of, it's contagious, it's infectious. And everybody here in the company feels that. And you will just feel embarrassed if you don't work as hard as him. That's it. If there's one thing that I would say, this company is built on the passion that my parents have.
Sean: Wow! And I can attest to that. Yeah. That's a Testament to how much they care about the brand, the service, the business. Like if you don't love your business, if you don't love your clients, you're not going to go that far. You're not going to go the extra mile and be there yourself.
From Mich, what is your best negotiation success story? I guess maybe one of the toughest clients you've ever closed that you thought maybe you weren't going to be able to close it, but you did. Can you suggest any negotiation techniques that have worked for and on you?
JC: Actually my dad and my sales group are the one directly handling sales. I don't do direct sales. But the one that I've done, maybe my biggest success story was closing an exclusive partnership for different venues. We are their exclusive caterer. Because the business model of Juan Carlo is we are accrediting, not everybody can be an accredited partner to our venues. So if we are four in a venue, that's a 25% chance that we will be picked. But what we did was, by leveraging the name, by leveraging the brand of Juan Carlo, the unique selling proposition of our food. Time tested our design and our service in food, are all award winning. We leverage on those to have our exclusive partner.
So during those negotiations, actually, I just got an extension. I just got an extension now because of everything that we've done for them. Maybe when I'm dealing with clients, the number one thing that I do, I communicate the things that we have that nobody can really offer. Those are things that are really going to set you apart. Nobody can say that they have 25 years of experience and we can help them. We have a go-to marketing strategy for the wedding industry to help them get clients in their venue. Nobody can say that your food is award-winning against the top caterers and hotels. All of those things and they can just say their design is nice but is it award winning? Is your service award winning?
There are always descriptions but these are social proof that you are giving to your clients. That when you give it to them, they have nothing more to say. And that's it. The way that I delivered that and then I just do a summary close usually. I recap all of the things that we offer, the celebrity clients. All our clients for the past 25 years we've catered. We can cater zero to ten thousand guests. So I usually do a summary close.
And then before I give this to the client, before I give the contract, I just give the contract. So I said, can we move forward with all of this after the presentation? I answered all of their questions. It's too technical to tell you in detail the questions that we have. But basically that's it. You make sure you present the things that nobody else has. You do a summary close. And the timing of how I did that was, you would already know. You can just tell.
There are sales techniques that go by the book like you can do a trial close and all of that. But sometimes, with experience, you can just tell when they're already excited or eager. Their body language. And I just give them the contract and then that's it. I didn't even say much. That's it. Then they read it and then they sign it right away.
---
Juan Carlo on Social Media:
Facebook: https://www.facebook.com/juancarlocaterer/
Website: https://juancarlo.ph/catering-history/
To learn more about entrepreneurship, leadership & management, you can follow us on:
Facebook: https://www.facebook.com/leadershipstack/
TikTok: https://www.tiktok.com/@leadershipstack?lang=en
Youtube: https://www.youtube.com/leadershipstack
Listen on Spotify: https://leadershipstack.com/spotify
Join our community and ask questions here: https://from.sean.si/discord/
Sean Si on Social Media:
LinkedIn: https://www.linkedin.com/in/seansi
Facebook: https://www.facebook.com/seansi.speaks/
Websites:
SEO Hacker: https://seo-hacker.com
SEO Services: https://seohacker.services
Sean Si: https://sean.si/
Enroll now in Sean Si's Masterclass:
https://sean.si/masterclass/
Support Sean Si's work by becoming a patron:
https://www.patreon.com/seansi
Where Sean Si invests and make his money work for him:
https://leadme.ph/growinvest
Check out Sean's new project: Aquascape Philippines
https://aquascape.ph