---
You may also follow us on Spotify
SEO Tips to Improve Organic Traffic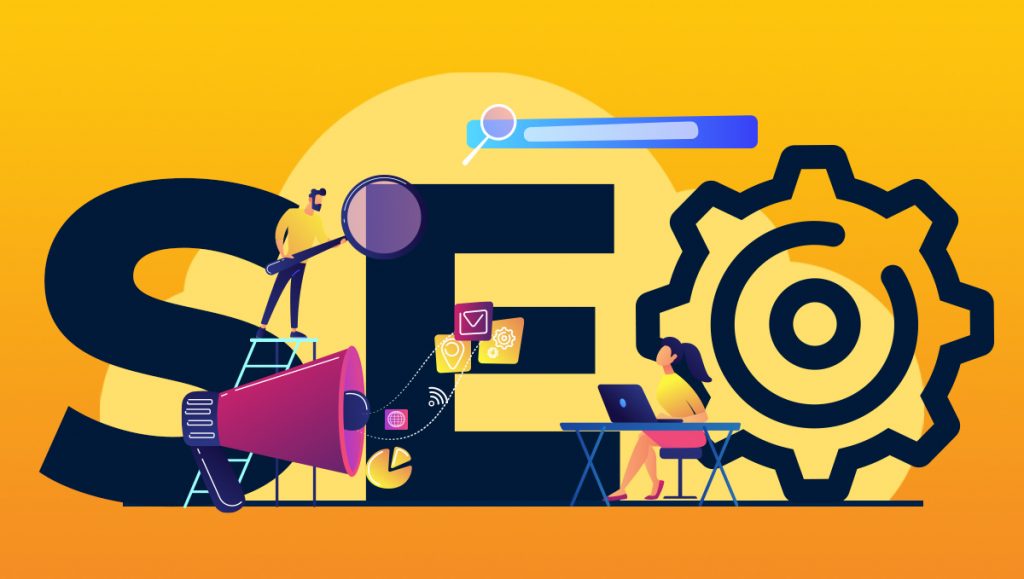 You're doing SEO on your blog. What are the top techniques for SEO? How to drive organic traffic?
All right. I always say SEO is a discipline. There's no magic to SEO. If Google sees that you are improving your search engine optimization for your blog or your website every single day, then you're going to get better and better rankings. But if you're not improving it, then you're going to remain stale or you're going to drop in the rankings depending on your competition and your industry.
Top techniques. It's hard to say that it's a technique, it's more of a discipline. So I would say top disciplines would be freshness. You have to keep writing copy. You have to keep publishing copy. It has to be in healthy frequency, maybe once a week, maybe twice a week, whatever it is for you or your industry, it should be in good frequency. And you should always ping Google whenever you have something new, so that they come back to your website and crawl your website again.
Links that you build from other websites to your site, how you build yours, I'm not sure, but one fantastic way is to contribute to other websites that would accept guest posts, especially if you're an authority in your niche. For example, I'm an authority in terms of SEO. It's easy for me to get guest posts on other websites. That's because they want me on their site. They want my content there and I get links from the in content links.
Other things that you should watch out for whenever there are algorithm changes or core fixes that they're doing. So next year, they're going to hit the core web vitals algorithm and that has a lot to do with site speed. They broke down site speed in terms of the first interaction of the user, the biggest images or static files that would load and how long it loads. They broke it down to kind of like micro pieces. And if you pay attention to the web core vitals algorithm, there's a lot of work right there. So you have to pay attention to the technical part of SEO on your website as well.
Now, doing these three disciplines, the links, which is marketing, citations, and then the copywriting and then the technical. Doing these three things and fixing these three things every day, that's what gets you up in the rankings. That's what me and my team does for all our clients every single day.
If you ask me, what are the ranking factors? There are over 200 publicly known ranking factors in Google. Do we use every one of them? No. We only take the weightiest ones. Are there factors that are not known to the public? Yes. And how you find it out is through experimentation. We have done experimentations year after year after year. SEO Hacker's already 10 years old and we only apply an all ethical approach to SEO. Anything that's grey, anything that's black or unethical, we never do that because our clients are also big brands, it would be a shame if they get penalized. So we only do white hat, ethical SEO for them.
And again, it's a discipline. There's no tactic or technique to it. It's just an everyday thing that you have to keep on building and building and building.
How do you have fast conversion rates for your website?
Conversion rates that are fast? That's a little bit tricky. Maybe let's veer the question towards, how do you improve conversion rates for your website?
First thing that you need to realize about conversion rates, there are things that you leave on the table. For example, Internet Explorer, are there still people who use this? Yes, there is. And the users are usually the old people. Do they have money? Yes, they have money to spend. Then why is it, when you load your website, it's chaotic on the Internet Explorer? You're leaving money on the table, right there. Even if it's just a 4% user base for you or your client, still that 4% has money and you're appealing to them as a broken website. So conversion rate is all about serving everyone well through your website.
Another thing that you can do to improve conversion rates, ask people what they think. Ask people why they're not converting or buying from you. My second business qeryz.com and it's a micro survey. And basically we ask people, have you been able to find what you're looking for? If they say no, we ask them, what is it that you're looking for? And then they give us answers and we optimize that. We improve that. We serve them. And when they find the answers they're looking for, then it's easier for them to convert. And usually they convert a lot more and we have a lot more leads or a lot more revenue.
A lot of people miss this out, conversion rate optimization is not about the font size. It's not about the font color, the button color or placement. It's about asking people, why are you not converting? Is there anything I'm missing out? You have to start with that. If you're able to address that, you will convert a lot more.
Is there a user experience design course here in the Philippines?
I'm sure there is. But if you're looking for a conversion rate optimization course, I don't think there is. You may want to look into Peep Laja. His name's a little bit weird because he's not from here. He's not from the Philippines. I know he has a course in Conversion XL. But it's expensive. I think it's like $2,000. But if you want to learn CRO, I think he's the guy.
So invest in that course. If you want, really want to learn it, use it, do it as a service someday, or have experience or do it for your own website. I think it's a pretty good investment.
---
To learn more about entrepreneurship, leadership & management, you can follow us on:
Facebook: https://www.facebook.com/leadershipstack/
Youtube: https://www.youtube.com/leadershipstack
Listen on Spotify: https://leadershipstack.com/spotify
Join my discord and ask questions here: https://from.sean.si/discord/
Sean Si on Social Media:
LinkedIn: https://www.linkedin.com/in/seansi
Facebook: https://www.facebook.com/seansi.speaks/
Websites:
SEO Hacker: https://seo-hacker.com
SEO Services: https://seohacker.services
Sean Si: https://sean.si/
Enroll now in Sean Si's Masterclass:
https://sean.si/masterclass/
Support Sean Si's work by becoming a patron:
https://www.patreon.com/seansi
Where Sean Si invests and make his money work for him:
https://leadme.ph/growinvest
Check out Sean's new project: Aquascape Philippines
https://aquascape.ph