Subscribe to Our Youtube Channel
Follow us on Spotify
Is Cardano a Better Investment than Ethereum?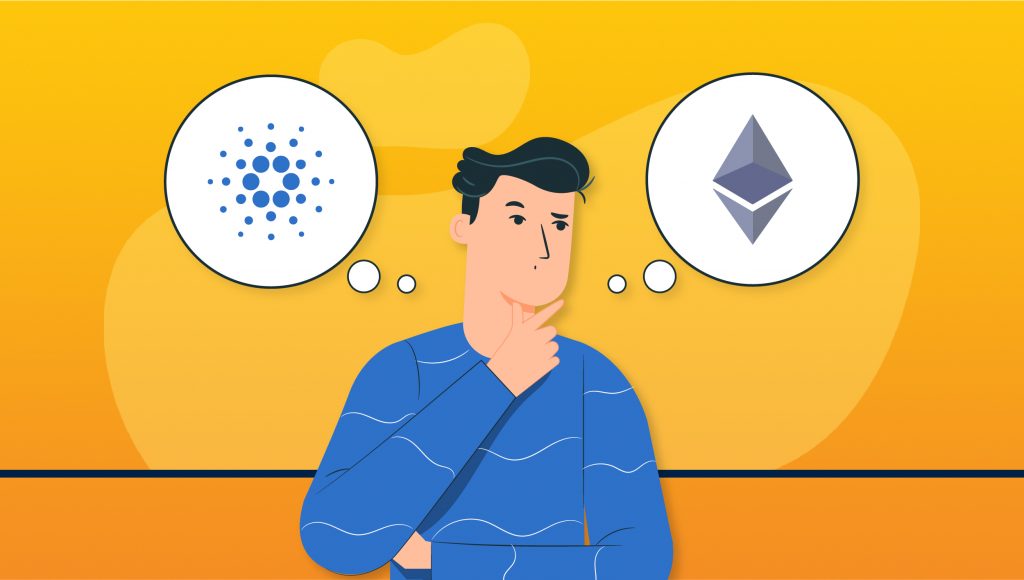 Sean: We have for tonight, a very special guest, Mr. Randell Tiongson. He just came in and I just want to introduce you guys to this amazing guy who has influenced the Philippine industry, the Philippines scene, and actually a lot of people here in the Philippines were influenced by him in terms of personal finance management and it is an amazing privilege to have him on the show tonight. Mr. Randell Tiongson, welcome to the show!
Randell: Hey, Sean! Congratulations on your podcast. I think a lot of people are benefiting and being blessed by what you do for the podcast.
Sean: It's all a work of love, work of passion, we pay it forward and all glory to God. Likewise with what you do in your podcast on YouTube. I'm loving it. Keep it up!
Randell: Creating a video is way too difficult for somebody like me, but I tried it. I haven't stopped doing it, but I'm still trying.
Sean: We've got a lot of questions. Actually, almost all of them are for you. The first one would be, I'll pick this one, because I'm also interested in your answer here.
Sean: Patrick says, through the years of investing, I have been a follower for many years now, what finally made you invest in crypto?
Randell: I think with Crypto, I first encountered it maybe 2016. I was looking at it in 2017. I was starting in 2018 all the way to 2020, I was really looking for it. But I think the pandemic made me see that the world is changing. Technology is playing a bigger role. We're entering Web 3.0. We're looking for alternatives, you know, localized. I've been looking at the Philippine stock market for the longest time, how a pandemic can change business models and so forth and so on.
And then I saw that the cryptocurrency scene is too big to ignore. I mean, maybe two years ago, I would probably say to stay away from it. But it's not too big. It's entering the mainstream and I guess it's an opportunity for me to come into. Of course I'm looking for growth, looking for ways to grow my money as well and not be left behind,so I got into that.
Plus influences from Marvin Germo and Tony Herbosa, these are friends of mine and you know when they're getting into it, especially Tony. Tony would spend enough time to teach me and then I got a little bit of that and tried it out and learned it along the way.
Sean: Wow!
Randell: Because a lot of people thought I would be the last person to come in, but then I wasn't. I did so, in fact, I guess some of the finance people felt betrayed that I went into crypto.
Sean: Really?
Randell: Yeah. These are the purists. They feel that, "Oh, Randell, you represent us and here you are talking about crypto."
I'm also careful. I don't really broadcast a lot. It seems to me that your follower know that I have ventured into crypto also. What I do there minimizes my exposure. So I've been telling a lot of people, you have to understand that investing is a pyramid. And on that pyramid, crypto is on top of the pyramid. It means that the exposure will never be equal to, let's say, my equity portfolio or property for now.
Sean: Yeah, that makes sense. So same here, my exposure is very limited, especially if you're a conservative investor and you can't swallow the volatility.
Randell: Yeah, it's part. If the stock market drops by 30%, people will go crazy. I mean everybody sees it as the end of the world. But a 30% drop in the crypto market is just one week. They can go as much as 80% drop. So I guess the volatility is wild, but there's also the opportunity for growth.
Sean: Good answer. We have a question here about ADA Cardano. So what do you like most about ADA (Cardano)?
Sean: I don't know if you have a vlog about that. I haven't checked yet.
Randell: I don't. I'm careful because if I say anything, it's like a recommendation. Right? But personally, I'm very transpired with these things. That's my biggest exposure – Cardano. Out of all of my cryptos, that's number one. Followed by Ethereum and then Bitcoin. People think my number one is going to be Bitcoin. It's like Cardano.
I like Cardano because number one, what's being used now is Ethereum. So ETH, Ether's being used a lot in the systems. And I'm not a tech guy, maybe Sean you can answer that. But there's a lot of flaws with Ethereum also. It's slow, cash fees are high, scalability issues.
And here comes a company like Cardano which was built on things, because it's founded by the co-founder of Ethereum to begin with, built on and corrected the mistakes and the scalability. So that's one. So I guess it's like an improved version of Ethereum where it's more ecologically friendly and stuff.
Also, the business model has an advocacy and is standing for something. So that guy, whatever his name is, he really wants African nations to apply this that will bring down corruption, improve poverty, and financial. These things we've been doing, we've been advocating since time immemorial, financial inclusion, but of course, we're limited. I mean how many people have bank accounts?
So now he's finding a way not to bypass but make it more inclusive. And I believe that's going to change the future. If they do what they're saying, it's really going to change. So I'm banking on that and I hope you know I'm right in that scenario. That's why I'm a Cardano fan.
From an investment perspective, with the recent decline of the Bitcoin, with the Elon Musk thing, it dropped and I saw Cardano decoupling from the movement of things like Bitcoin. Because when Bitcoin moves, everybody follows.
Cardano's starting to have a life on its own. So people are slowly seeing there's something in this coin. Of course, that's a big debate because you know other guys, I think Marvin and the others really think it's going to be Ethereum because of the NFT scene.
But there are also other people that say, "Oh wait. This is the next gen. This is where the movement will go application wise." So finance guide again, put in both. Right? Marvin and I are the opposites. He has more ETH than Cardano. I have more Cardano than ETH. So we'll see. But I'm a big fan.
Sean: Got it.
Randell: Anybody who approaches me and wants to get into the crypto scene, I have my magic coins – Bitcoin, Ethereum, Cardano, BNB because everybody's on Binance and then VeChain, the other one that I like. These are the coins that I feel are your index type. They're the things that will change. I like that.
So when people ask me, you know the crypto world is really different when they tell you, "Oh that's your long term goal." That's how they see it because it's what I buy.
Sean: Yeah, I agree with Cardano's usability someday. So Ethereum has a lot of use cases right now, but it's also expensive already, so that's one thing.
Randell: This is economics, Sean. So if somebody doesn't teach you faster, there's always going to be a gravitation towards that. That's the economy today. Cardano doesn't do what it's saying, then there's Ethereum.
Sean: Yeah, you're hedging well there!
Randell: It's like I'm trying to vote for two presidents at the same time.
Sean: Yeah, good stuff!
Follow Randell Tiongson on Social Media:
Follow Leadership Stack on Social Media:
Enroll now in Sean Si's Masterclass:
Support Sean Si's work:
Where Sean Si invests:
Check out Sean's new project:
Join our community and ask questions here: