---
You may also follow us on Spotify
How To Support Your Team Through Crisis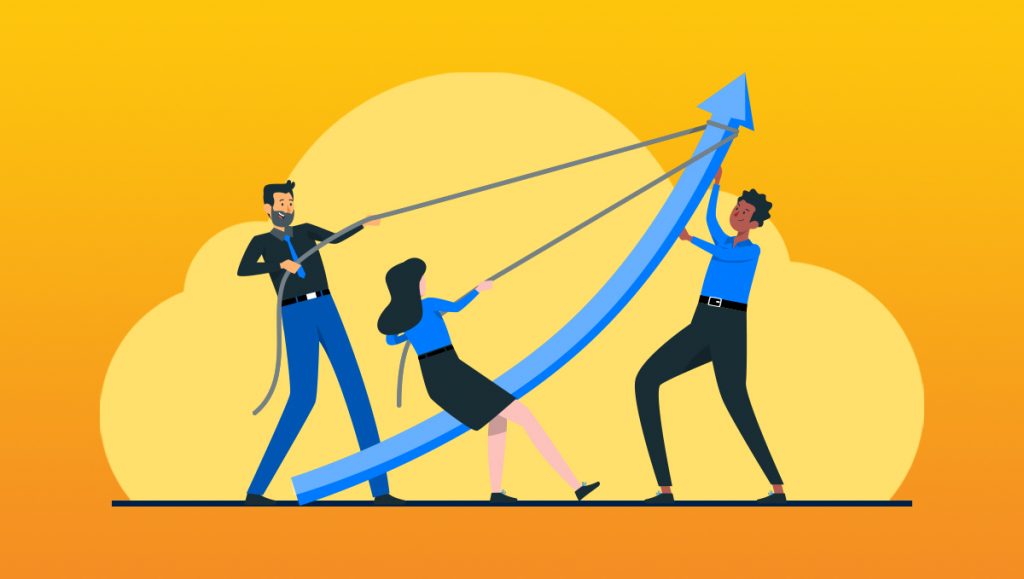 Sean: So from Erika, one of the, actually a really good question. As a business owner, how have you taken care of your people since the pandemic?
JC: I just want to share this realization. Because well when the pandemic started, there's a lot, there's a lot of things. It started with of course, we gave them food, food packs for our people. We gave cash out of pocket as well, aside from the fact that even if there are no events. There were hundreds of events that instantly postponed and canceled during the pandemic.
And it was a very difficult time for us because pre-pandemic, the Taal volcano erupted, the events in Tagaytay, the Tagaytay wedding event industry, which is now the capital, the wedding capital of the Philippines, our events were moved to Manila. And then when the pandemic hit, the announcement of the pandemic, even our events in Manila which were from Tagaytay, were all canceled and postponed.
We began with like, we had inventory in our stockroom worth 4 to 5 million of perishable goods that were going to rot away, which I can't charge to my clients because I also feel for them. I also understand that this is something that they didn't want. So we did everything to try to sell off the goods, all of that. And then what happened was, the main thing that we did was to try to give them job opportunities.
When we started doing the grocery business, the selling of the groceries, people wanted to order it cooked. So we went back to our core, Juan Carlo to-go because the core of our business is we have this new tagline for the pandemic, this campaign "Life is still worth celebrating". Because we still want to be with our clients that even during these challenging times, away from the big venues and the bright lights to a more intimate occasion, we can still deliver the Juan Carlo experience through Juan Carlo to-go.
So that's the first thing that we did. We focused on our core strength, because that's really how we're going to help our people by giving them jobs, by giving them something to do. And we were very blessed, a lot of pharmaceutical companies wanted to give gifts to their doctors that are clients, they tapped us, all over CALABARZON. And then hospitals, we were also supplying food for hospitalists. We were supplying food for power generators because they are the companies that are thriving now and we have the budget. So even during this pandemic we need electricity, right?
So we focus on those. We really try to look back over our clients that are affected by the pandemic and we focused on them. And then aside from that, of course we gave money during the time when there was really a lockdown completely. I think that was a month that we didn't completely operate. So during that month we gave cash. We also gave food to them.
And actually now I'm excited. Sean told me that the wedding industry is one of the, earlier in the intro, it's one of the highly affected markets in the Philippines. But one thing that I am very happy about and positive is I've seen that it is still very optimistic in my perspective. Because before we would always hear that, Yes, this pandemic, the experts were saying, it's a matter of when, not if, when the economy recovers, when the economy bounces back.
But what I realized now that we had the first pandemic, we are sure that the economy bounces back, even in the wedding industry. That's something that we're proud of, that we were able to bounce back. And we know that when the restrictions loosen, the market is there. As in the market is there. We had clients who were still continuously booking and consistently still continuously having events.
So the thing that we're focusing now on is health. Health is the number one. It's the major concern right now for our people. So the different things we did, number one, we have pre-ordered vaccines for them. So we plan as an organization to place orders for all of our employees. Of course they have their right if they want to take the vaccine, but we are also educating them about the benefits of the vaccine. Hopefully they all get it. Because number one, we've seen, and we've proven that the economy bounces back, but we need to have me, my parents, the leadership and all of our team, we need to be vaccinated. We need to be protected to be ready when the economy bounces back. When the restrictions are loosen, we will be ready.
We also do point to point shuttle service for our people to keep them safe. Do testing for them when we have events. And then everything, we do all the different types of sanitation in the office. The disinfectants that are for commercial grade. We use Sanivir disinfectants, we use UV lights, everything. Because we're scared. We honestly live in our commissary as well so we really try to make sure they're safe. And our key people, even with not much duties, to be honest, I still let them go to work. We let them clean our new warehouse, anything.
Right now we're doing training. Training in innovation. Earlier, I just came from that, we innovated, I think 30 dishes today, different courses. And I was with my team. My sales team was tasting the food. The kitchen team went to work today because they cooked the new innovative food. So we really need them when we come back when it bounces back. And safety is so important because they risk their lives every day when they deliver orders, when they come to work. So we want to reward them as well.
Sean: That's great. And so speaking of the vaccine, do you have an idea now how many of your people are waiting to take it?
JC: We're still doing the process of surveying right now. And then you will have a medical representative speak on it because I'm not an expert on this. But I'm an advocate of it, but I cannot really, I'm not in the best position to educate them. But my mindset about the vaccine, to everybody who are listening, to other entrepreneurs who are listening here, it's much safer to work, I know we're scared of the risks of the vaccine, the side effects. I mean, it's even been publicized in the news. But I'm scared of the certainty of death that this COVID pandemic has really shown us.
Even me, I was honestly skeptical of taking the vaccine last year. I said, so we're going to have it, I'm going to wait. But when I saw that the case is 15,000 cases that's not a joke.
Sean: That's too much.
JC: And I'm always encouraging other entrepreneurs, even the people in the wedding industry that if you guys have the capacity, if you guys have the resources, it's really good to take this opportunity to vaccinate your people. For the entire nation to fight this pandemic, this is one way. Because the government needs help. I don't want to blame the government for every problem that we have.
Sean: Of course not, bro. We don't do that. We're entrepreneurs.
JC:  Yeah. We need to help each other.
Sean: Yeah. We have good people in government right now. One of them is a friend of mine, way back when I was in college, Vico Sotto. So he's doing a really good job there in Pasig.
What vaccine brand would you recommend? Do you have any recommendations?
JC: What my doctor, I would just echo what my doctor said. Our company doctor has recommended whatever is available. That's the best brand that you can get. Zero protection right now that you currently have, if you're not vaccinated.  Any type of percentage protection is better than zero. And what's important is that all vaccines that passed the FDA and passed all the restrictions by the World Health Organization and all of that, they give you 100% protection from the fatal COVID, the serious COVID.
So you can still honestly get COVID, but you're not going to be the type of COVID patient who will die or who will really need to go to the hospital. I mean, it's already a big help for our hospital workers. Right? Our front liners are scared. Honestly, if I have a child working in a hospital, I'm going to tell them, don't go to work. Because it's really scary. So any vaccine you can get a hold of, you should get it.
Sean: Yeah. Anything, if you're an entrepreneur, you really have to realize. Sometimes there are entrepreneurs who are too humble, they don't think of their value in the company. If you're gone, your entire business and a lot of people suffer. So even I'm going to, you know, I have reserved my vaccine already even if I really didn't want to get vaccinated before. But when I realized how important it is for me to be vaccinated for my team who rely on me, not just my family, but of course for my family as well, my wife and kids, I said, no-brainer I really have to get vaccinated. So I reserved nine. Because I have no comorbidity, I have to reserve it and pay for it and hopefully by June, I get it already. For me, I'm getting Covaxin, that's an inactivated formula I think. So pretty good. Pretty good. I did some research about it.
---
Juan Carlo on Social Media:
Facebook: https://www.facebook.com/juancarlocaterer/
Website: https://juancarlo.ph/catering-history/
To learn more about entrepreneurship, leadership & management, you can follow us on:
Facebook: https://www.facebook.com/leadershipstack/
TikTok: https://www.tiktok.com/@leadershipstack?lang=en
Youtube: https://www.youtube.com/leadershipstack
Listen on Spotify: https://leadershipstack.com/spotify
Join our community and ask questions here: https://from.sean.si/discord/
Sean Si on Social Media:
LinkedIn: https://www.linkedin.com/in/seansi
Facebook: https://www.facebook.com/seansi.speaks/
Websites:
SEO Hacker: https://seo-hacker.com
SEO Services: https://seohacker.services
Sean Si: https://sean.si/
Enroll now in Sean Si's Masterclass:
https://sean.si/masterclass/
Support Sean Si's work by becoming a patron:
https://www.patreon.com/seansi
Where Sean Si invests and make his money work for him:
https://leadme.ph/growinvest
Check out Sean's new project: Aquascape Philippines
https://aquascape.ph