Subscribe to Our Youtube Channel
Follow us on Spotify
Best Social Media for More Audience Reach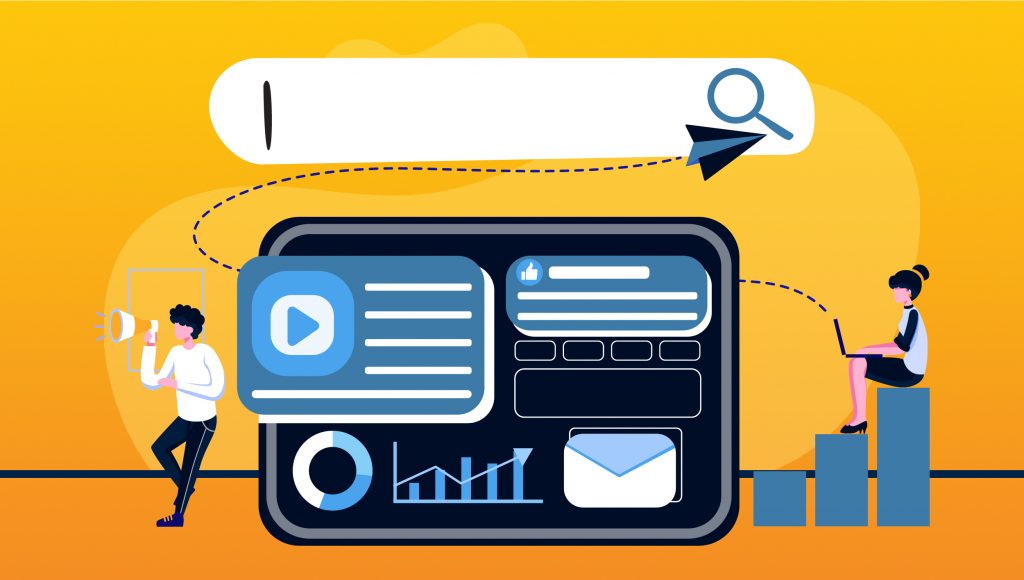 Sean: When it comes to online selling, is it better to have an Instagram shop or use FB Live? Have you ever sold using FB Live?
Erika: Yes, we're doing that right now.
Sean: There you go. Okay, so how was it?
Erika: Well, we tried both. We tried Instagram Live and Facebook Live. We did much better, like way better on Facebook. Our viewers on Facebook Live reached 200+ viewers, which is the highest. On average, we have 100 to 200+ viewers. On Instagram, it's lower, maybe around 30 viewers or even less.
I think it's because on Facebook Live, you can ask people to share it in groups, to share it on their profile, to share it on different channels, as compared to Instagram Live, you can't share it anywhere else. Although if you want to try Instagram Live, what we ask our viewers is to tag their friends. Maybe they'll see the comment and join in and hop in on the live.
But yeah, when it comes to online selling, Facebook Live has more reach, although we only do it once a week. I know some people do it every day, but since our brand has an e-commerce website and all of that, we just do Facebook Live as a bonus. It's also the trend nowadays, let's try it.
But we've seen really good results. Facebook Live or Instagram Live? We go to Facebook Live. We don't do Instagram Live anymore. It's often the same people on Facebook Live. When we do Instagram Live, our regular customers will just go there, so might as well just stick to one platform, which is Facebook Live.
Sean: Are you the one selling?
Erika: No, I tried it. The first one, I was the one selling. It's a lot of effort, but it's fun. It's really fun because you get to interact with them immediately. And there was a time I was trying on the clothes, and it was tiring. I have so much respect for people who do Facebook live every day and who are willing to change clothes. It's so much work.
But no, I don't do it anymore. I just did it twice. And that was not even two succeeding weekends. I guess that was a month apart. I suggest you drink a lot of water.
Sean: Wow. I'm sure it is as you say, it's very tiring. I'm sure of that.
Erika: Our Facebook Live runs every Saturday. If you guys want to join and buy a swimsuit and bikini, that's every 10 am to 12 noon, and then we have a lunch break from 12 PM to 1 PM, and 1 PM to 5 PM. So that's six hours of talking straight.
Sean: So it's on the Facebook page?
Erika: Yes, it's on the Facebook page, facebook.com/eika.ph.
Sean: There you go. So when was the last time that you did your Facebook Live?
Erika: That was last Saturday.
Sean: A really good question, by the way. I have no idea with online selling yet because I haven't done that yet, even for our clients. But good to know that it works well and Facebook did better than Instagram. That's good stuff.
What are the advantages and disadvantages of entering the e-commerce market early? How important is storytelling in building a brand?
Erika: I think everything's online right now, so I would really highly suggest you to go and sell online. But if you can't afford a website, you don't have to go full on websites and all of that. But you can just start small. Sell on Instagram, sell on Facebook and post something.
It depends on how serious you are with your product, with your brand, or if you're just testing the waters. That's the good thing about social media and e-commerce, there's a lot of ways to start selling, and it doesn't have to be expensive. You can resell without shelling out, except if it's for your product.
And how important is storytelling in building a brand? It's very important nowadays because people love it when your product has a story like how or why it's made, why it is what it is, and what the brand is all about. Am I right, Sean?
Sean: Yeah, you're getting there. In my opinion, storytelling is one of the most important things that you can do for your business. No one likes another business. No one likes just another business, but people love it knowing how the business was founded.
For example, right now, you know that eika.ph, which is the e-commerce store of Erika Rodica, was founded in a way that was just Php 5,000. And in very humble beginnings, it was during her younger years.
You have to have that story that builds your brand equity. No one likes a brand that doesn't have a story, that's not well thought of. You didn't think about what's going to be the logo, what's going to be the tagline, and what's going to be the identity.
And we love brands that have identities. For Apple, it's "Think different." We know it. It's the Apple logo. Literally, they have an apple for a logo, and they're all about thinking different and thinking out of the box.
For Nike, it's "Just do it." It's all about action. It's all about in their advertisements, honoring great athletes, doing their sport. They are doing their sport in the advertisements of Nike, if you've ever seen one. So it's all about storytelling.
Now for SEO Hacker, our story is we really help people find the best things online. That's our tagline. That's what we believe in. And the story is I founded it with a Php 1,300 when I was twenty one years old, blogging for the Lord, and I just needed to rank high. And suddenly people started inquiring and I had projects that I had to do. I started as a freelancer. It's also a humble beginning.
You guys know the story, especially if you've bought my book CEO at 22, you will be able to read the entire journey of how I started the company as an almost kicked out student of La Salle with 28 failing units. So yeah, that's super important.
And I think I'd be a bit biased when I answer the question here, the advantages and disadvantages of entering e-commerce early. There's no real downside to it, because if you're ready to invest in a brick and mortar business, which costs you a lot of money, then investing in e-commerce should be a piece of cake.
Because how much is the renovation? It's like one to four million if you're going to renovate it, depending on how big your space is. And you're going to pay rental, and you're going to pay electricity, everything.
Compared to paying Php 75, 000 to Php 250,000, maybe you pay like Php 300,000 for e-commerce. I don't know how nice it is, but compare Php 1,000,000 to Php 5,000,000 to Php 300,000, it's not apples to apples. And you have a real operating store, it's just that it's digital. And that's not a bad thing because again, everyone's digital right now.
Follow Erika Rodica on Social Media:
Follow Leadership Stack on Social Media:
Enroll now in Sean Si's Masterclass:
Support Sean Si's work:
Where Sean Si invests:
Check out Sean's new project:
Join our community and ask questions here: